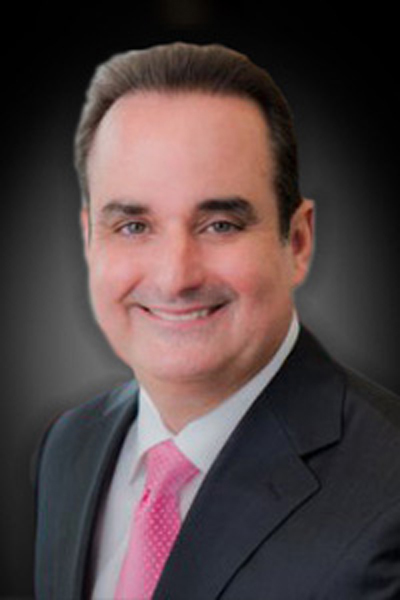 Rogelio Tovar
FIU Board of Trustees Chair
---
Born in Puerto Rico to immigrant parents exiled from Cuba, Tovar was raised and educated in Miami. He has a distinguished track record of excellent results and has owned/operated a variety of businesses throughout his 25+ year career. Specifically, he has extensive experience in representing global brands, most recently in the automotive and restaurant industry, and as a strategic manager.
Tovar began his career as an auditor for Price Waterhouse in the early 1990s. As a senior auditor, he led the audit of some of PWC's most significant Miami-based clients. Following his years at PWC, Tovar left the firm to become controller of CC1 Companies in Puerto Rico. During his 14 years with CC1, Tovar rose through the ranks from Controller to Chief Financial Officer and Chief Operating Officer and finally President. Under his leadership, the company grew from a $75 million revenue business in Puerto Rico to an expansive enterprise covering much of the Caribbean and grossing almost $1 billion in revenue annually.
Today, Tovar is the President and Chairman of RT Holdings, a proprietarily funded investment firm based in Miami. RT Holdings specializes in the acquisition and operation of businesses across multiple industries. Its primary business segments include: automotive retail, niche manufacturing, franchise restaurants and real estate holdings.
The group acquired Palmetto57 Volkswagen and Palmetto57 Nissan in Miami, FL in December of 2012. As part of his duties at the Chairman of Palmetto57 Automotive Group, Tovar is currently a member of the Volkswagen Southeast Regional Council, the Volkswagen National Credit Council and the Volkswagen National Dealer Advisor Council. Also in the automotive retail segment, the group also owns Audi Albany, BMW of South Albany and Northway Toyota in New York's Capital Region, which Tovar oversees as the company's President.
Further, Tovar is the Chairman of Automated Merchandising Systems, a manufacturer of high-quality vending machines with plants in West Virginia and Guadalajara, Mexico and the Chairman of Chicagoland Restaurants, an operator of Krispy Kreme franchise restaurants in the Chicago Market.
In the community, Tovar remains active, supporting various causes in Miami and nationally. He has served on the board of the United Way of Puerto Rico and has led efforts of the Make-A-Wish Foundation as a Coordinator. Tovar lives in the Miami area with his wife and three daughters. Tovar is a graduate of Miami-Dade College and is also a graduate of Florida International University with a Bachelor's and Master's in Accounting. Tovar is also a Certified Public Accountant.